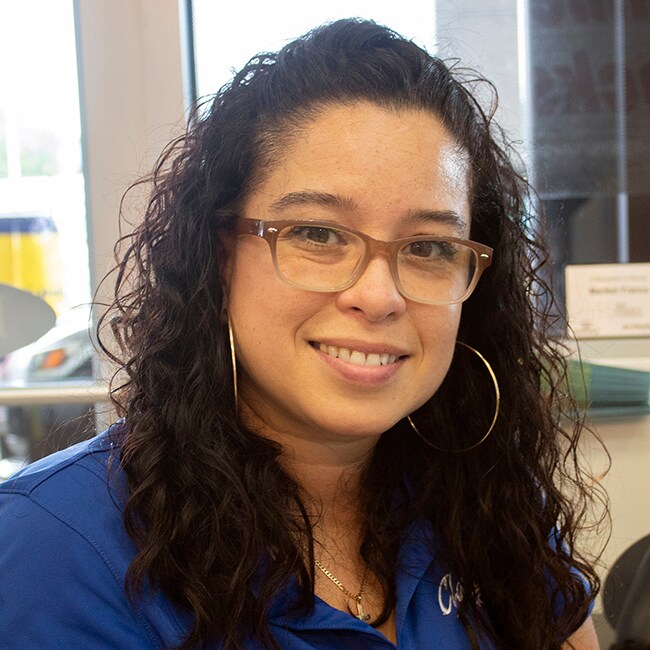 Maribel Franco has been part of the Classic Honda family since 2003, when she quickly moved from a role as service cashier to service advisor, the position she is in today.
A love of cars compelled Maribel to apply at Classic Honda. Before moving to Central Florida, Maribel lived in New York, where her father fixed up cars, and she was surrounded by car culture. While cars drew Maribel in, she has stayed for the environment, the managers, and the customers.
Maribel is not the type to hop around with jobs, and at Classic Honda, she feels needed and valued when she comes in to work. Her customers are like family, and she has always had a great team in the service department.
While the environment is positive, some challenges come with the territory. Being a female in the advisor world motivates Maribel because it gives her an opportunity to prove herself. People are often surprised by her level of car knowledge. She has some advice for anyone looking to work in this industry:
"You have to be strong and strong-minded. Pay attention to customer concerns and how they're saying what they're saying. Do what you can to make them happy," Maribel said.
Maribel is well-known for sticking to this and retaining her client base. She stays in contact with her clients, making them feel special by sending them messages and calling around holidays. Because of this, Maribel has some customers who first came in with their parents and now come in as adult customers. One customer has even been in touch with her about an upcoming wedding. Her philosophy around customers has helped her succeed, and she put it in simple terms:
"Make friends, not just clients."